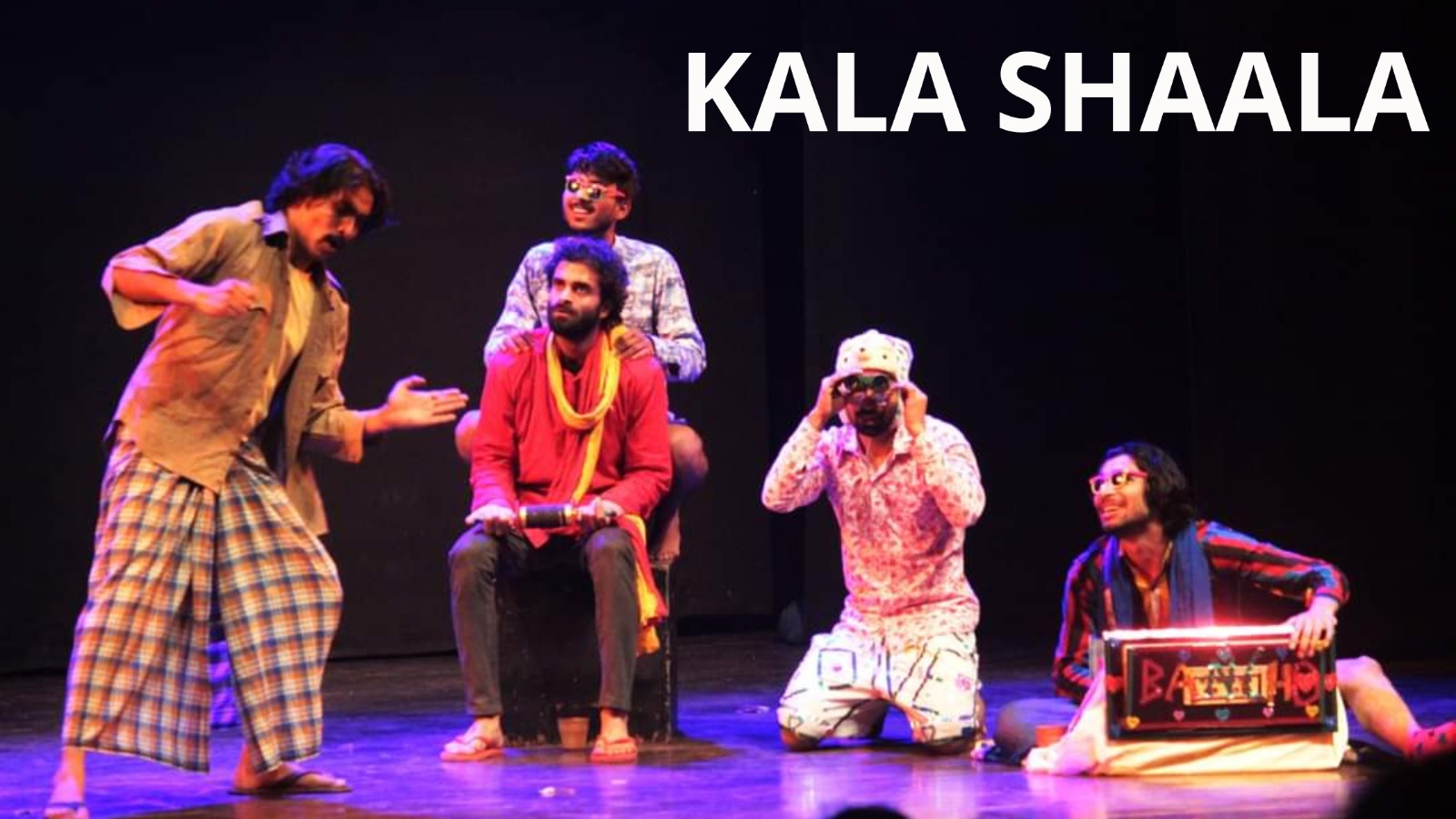 Welcome to WFAC Kala Shala – Your Gateway to the World of Performing Arts and More!
At WFAC Kala Shala, we believe that the performing arts are not just an art form but a medium through which individuals can express their emotions, creativity, and cultural heritage. We take immense pride in being a premier platform for learning various performing arts, including dance and vocal, as well as exploring the world of arts and crafts. Our mission is to inspire, nurture, and develop artistic talent while fostering a love for literature, theater, and more through master classes.
Online and Offline classes
At WFAC Kala Shala, we celebrate the power of collaboration and community. Our students have the opportunity to participate in various performances and events, allowing them to showcase their talent and share their art with a wider audience.
Join Us Today:
Whether you are an aspiring artist, a seasoned performer, or simply someone who wants to explore the world of performing arts and literature, WFAC Kala Shala welcomes you with open arms. Come, join our vibrant community, and embark on an inspiring journey of self-discovery and artistic growth.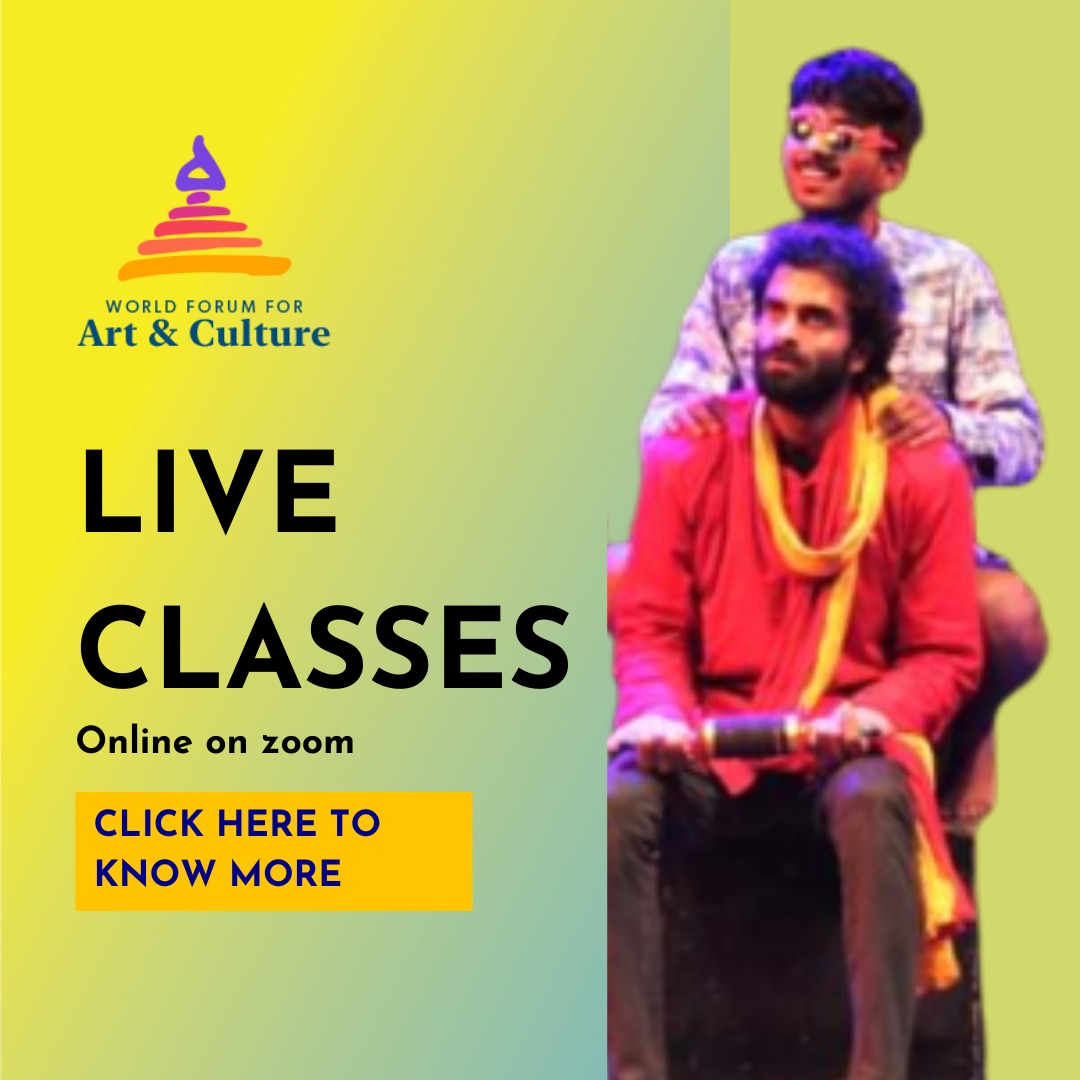 Online Classes:
Explore the graceful moves of Bharatnatyam, the expressive gestures of Kuchipudi, the rhythmic footwork of Kathak, the soulful melodies of Hindustani vocal, the mesmerizing expressions of Odissi, and the intricate compositions of Carnatic music – all from the comfort of your home. Our expert instructors conduct engaging and interactive classes on Zoom, ensuring that you receive top-notch training and guidance regardless of your location.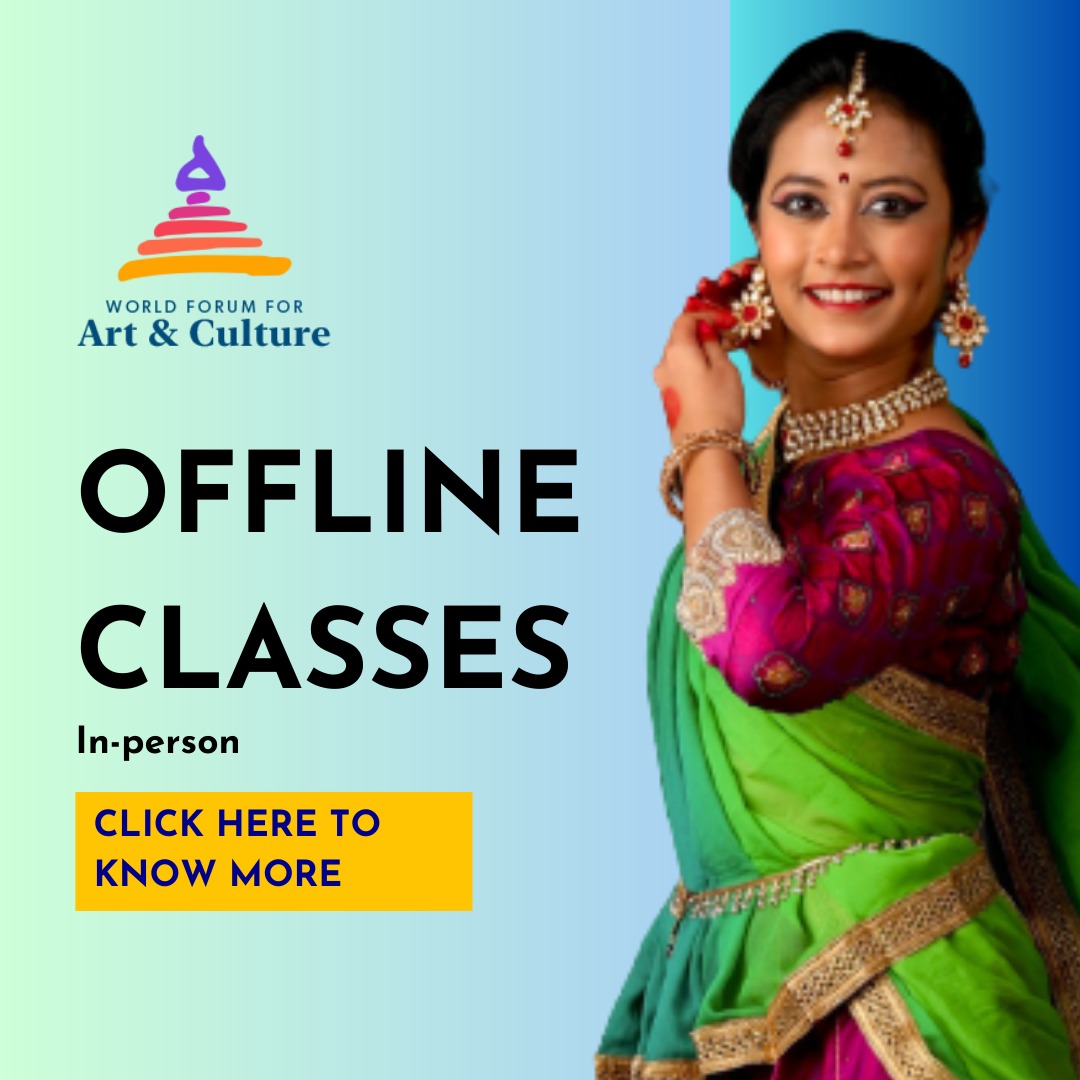 In-Person Classes:
For those who prefer the immersive experience of learning in person, we offer classes in Bharatnatyam, Kathak, Hindustani, and Carnatic music at our state-of-the-art facility at the Art of Living International Center in Bangalore. Join our vibrant community, meet like-minded artists, and learn from experienced gurus in a supportive and inspiring environment.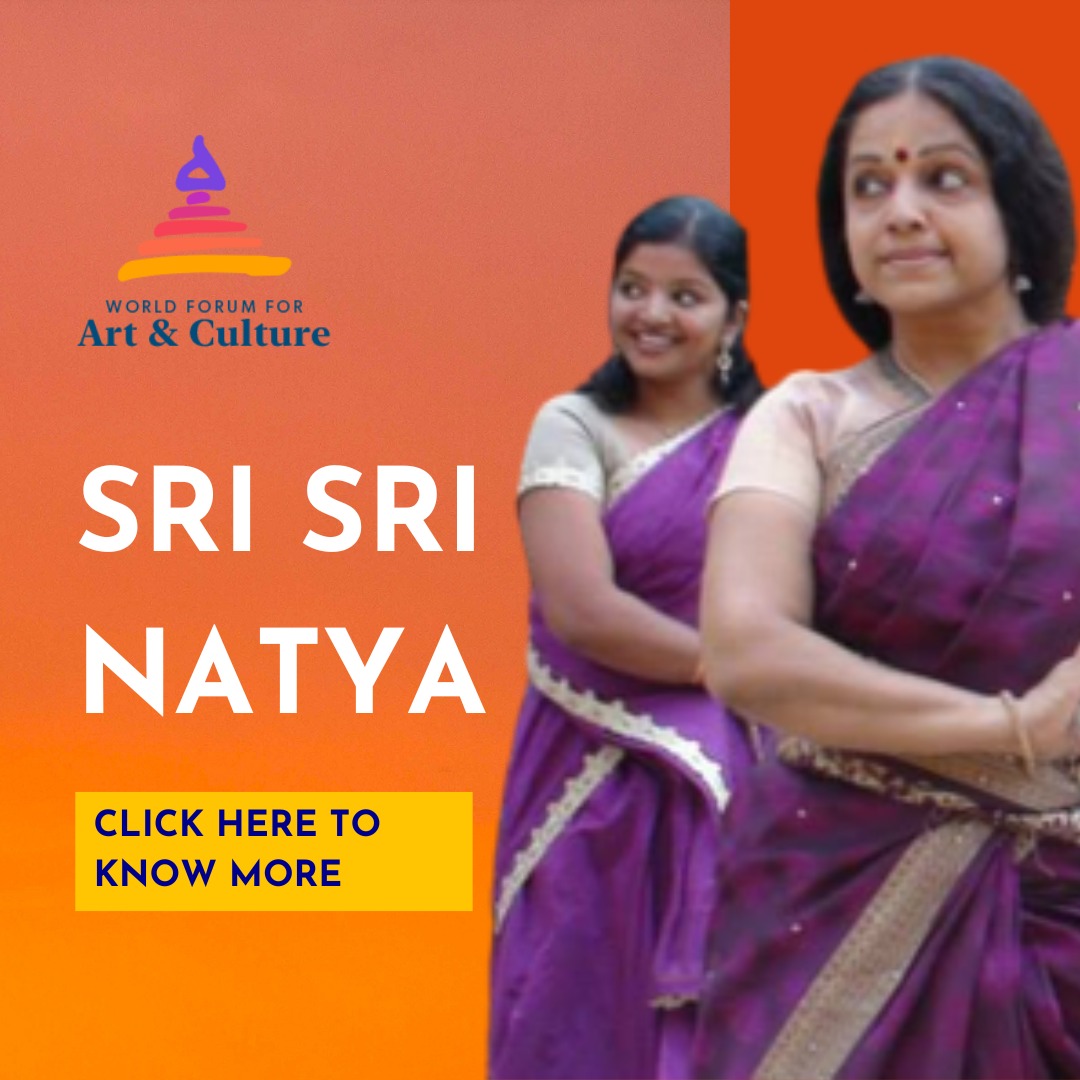 The Sri Sri Natya : course gives participants an experience of total joy and bliss. In an easy, light way, students learn the basic steps of Bharat Natyam, the Indian classical dance.
 This 3 to 4-day course combines the healing power of Mudras, yoga postures, dance and meditation to deliver a new you.
You can also participate in our Sri Sri Natya classes online on Zoom, making it accessible to art lovers from all corners of the country.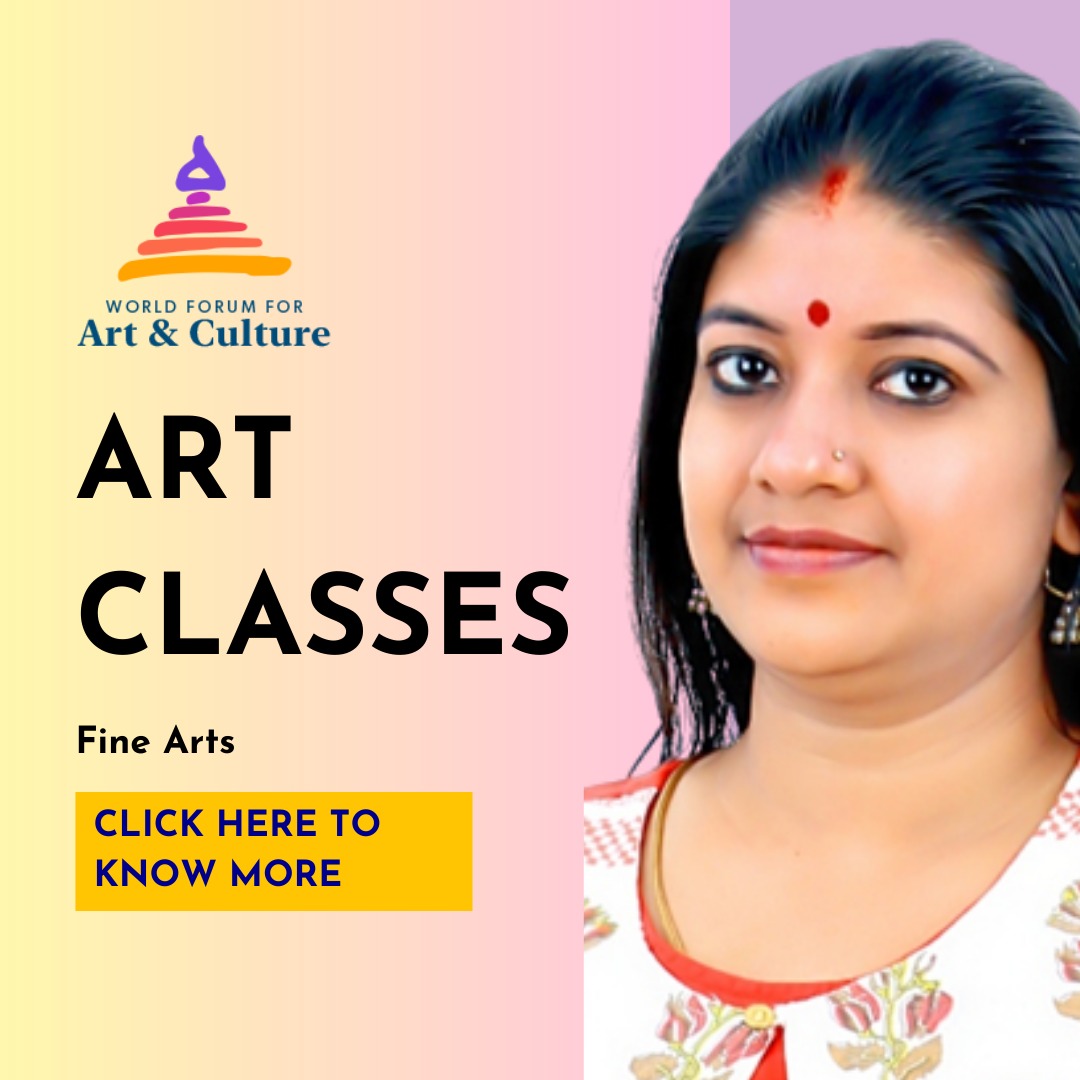 Fine Art Workshops:
Unleash your creativity with our fine art workshops conducted both online via Zoom and in person at the Art of Living International Center. Learn the techniques of painting, sketching, and pottery, and immerse yourself in the world of colors and artistic expression.
Enroll now to unleash your creative potential at WFAC Kala Shala – Where Art Comes Alive!
To explore more information about each individual category, simply click on the captivating images above. Each image represents a specific category, and by clicking on them, you will be redirected to a page dedicated to that particular category. There, you will find detailed information, course descriptions, curriculum highlights, and enrollment options.
Why Choose WFAC Kala Shala?
Discover the WFAC Kala Shala Difference – Uniting Online and Offline Learning!
Expert Instructors:
At WFAC Kala Shala, we take immense pride in our team of expert instructors who are not only skilled artists but also passionate educators. With their vast knowledge and experience, they ensure that our students receive top-notch training and guidance, both online and offline.
Holistic Approach:
We believe in nurturing well-rounded artists, going beyond teaching mere techniques. Our holistic approach focuses on the emotional and cultural growth of our students. Through our classes, participants develop confidence, self-expression, and a profound appreciation for the arts that enriches their lives both on and off the stage.
Community and Performances:
Embracing the power of community and collaboration, WFAC Kala Shala fosters a supportive environment where students connect with like-minded individuals, forming lasting friendships. We understand the importance of giving our students a platform to showcase their talents. That's why we offer various performance opportunities and events, both online and at our physical location in the Art of Living International Center, Bangalore (21st km Kanakpura Road).
Choose WFAC Kala Shala for a Comprehensive Artistic Experience:
Whether you prefer the convenience of online learning or the vibrancy of in-person classes, WFAC Kala Shala caters to all your needs. Join our thriving community today and immerse yourself in a world that celebrates creativity and passion for the performing arts. Enroll now and experience the WFAC Kala Shala difference!